Dog Owners in Fort Worth Adore WoofConnect for Free, Home-Style Boarding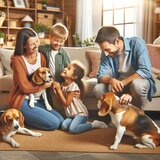 As a pet owner in Fort Worth, TX, finding the right dog boarding service is a top priority when planning a vacation or a weekend getaway. Traditional kennels can be expensive and impersonal, making the search for a loving, affordable pet boarding option in Fort Worth a significant concern. Enter WoofConnect, an innovative platform transforming the dog boarding experience in Fort Worth by offering free, family-like boarding options.
Uniting Dog Owners in Fort Worth for Unparalleled Dog Boarding Experiences
WoofConnect bridges the gap between dog owners in Fort Worth, TX, and the surrounding areas. By connecting you with fellow dog enthusiasts who own pets of similar breeds, ages, and energy levels, WoofConnect ensures a compatible and enjoyable boarding experience for your furry friend. This unique approach not only fosters friendships but also assures that your pup is in a setting that feels like a second home.
Discover the Perfect Dog Sitter in Fort Worth Through WoofConnect
Our user-friendly app simplifies the process of finding a nurturing dog sitter in the Fort Worth area. Whether you are looking for overnight boarding or a longer stay, the WoofConnect platform is your gateway to a network of experienced, dog-loving sitters in Fort Worth. These sitters offer attentive care in a cozy, home-like environment, ensuring your pet is treated with the same love and respect they receive at home.