Experience Unrivaled Care with WoofConnect Dallas: Free Dog Boarding in a Safe and Comfortable Environment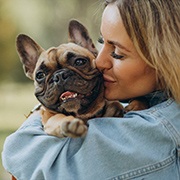 If you're a pet owner looking to take some time off for a vacation or a short weekend break, searching for the right place to leave your furry friend can be pretty tough. You want a place that's reliable and trustworthy, one where your dog will be treated as part of the family, with lots of love and attention. But let's face it, those fancy dog kennels can really hit your wallet hard. That's when WoofConnect comes into play, offering a top-notch solution for dog boarding in Dallas, TX.
Join Forces with Dallas Dog Owners for Top-Notch Dog Boarding Services
Picture this: you link up with other dog owners in Dallas whose furry pals are just like yours – same breed or mix and about the same age. These dogs get each other right away and click immediately, which means your pet is set to have a great time and find buddies quickly. That's what WoofConnect is all about; it helps you find the ideal match for your dog's boarding needs in Dallas, whether it's for an overnight stay or longer.
No More Kennels: Find Sitters in Dallas Who Provide Love, Care, and Expertise
Now here's something to get excited about: WoofConnect offers an easy-to-use app that's your new best friend in locating the ultimate dog sitter for your buddy. You just download the app, set up profiles for you and your pooch, and voilà! The sitters are far from your average dog enthusiasts; they're seasoned pros who love dogs and know how crucial it is to give them heaps of love, attention, and top care. To top that off, they're all locals here in Dallas, making it super handy for you when it comes to dropping off and picking up your pet while you're out and about.