Discover WoofConnect – Your Go-To Network for Dog Boarding in Austin, TX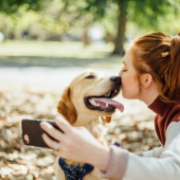 If you love your pooch and need top-notch care while you're away on vacation or a quick trip, finding the right dog boarding in Austin can be tricky. You might not want to spend a fortune on a fancy boarding place. That's where WoofConnect comes in handy. It's a free network that offers great options for pet boarding in and around Austin.
Connecting Dog Owners in Austin for Premium Pet Care
WoofConnect isn't just your usual pet service. It aims to create a community among dog owners in Austin who want the best for their pets. Imagine how relieved you'll feel hooking up with other dog lovers. They might have dogs the same breed or age as yours. These dogs gel well because they get each other – similar breed features and energy levels mean they hit it off straight away, making for an easy-going friendship.
Easily Find Your Ideal, Caring Dog Sitter with WoofConnect
The WoofConnect app makes it simple to spot the right sitter for your furball in Austin. Just load the app, set up profiles for yourself and your dog, and take a look at the sitters that pop up. All the sitters on WoofConnect love dogs and come with a lot of experience. They're truly skilled at looking after pets. What's more, all of them are from around Austin which means dropping off and picking up your dog is easy. Try out free dog boarding in Austin with real dog enthusiasts.