WoofConnect New Braunfels: The Perfect Home-Away-From-Home For Your Dog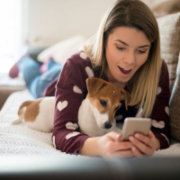 Ever wondered how it would feel to leave your beloved furry friend in safe hands while you're out on vacation? You'd want to entrust them to a friend or a family member, but we know that's not always feasible. Traditional dog kennels in New Braunfels often fall short, leaving you worrying about the crowded conditions, disease risks, or potential injuries. But hey, don't fret! WoofConnect steps in to offer a brilliant, free alternative—home-style dog care in New Braunfels. Imagine a seasoned dog owner for your dog in the comfort of their own home, allowing your pet to enjoy a stress-free vacation just like you.
A Homey Retreat for Your Furried Friend

Choosing WoofConnect means opting for personal attention and a homey environment, something your dog is already accustomed to. Unlike the hustle and bustle at a dog boarding facility, this familiar setting helps to keep the stress levels of your dog low. Particularly if your dog tends to be anxious, such a serene environment can be a boon. The dog sitter who takes care of your dog at home has more time and focus for your pet, offering you peace of mind. Consequently, your dog can bask in a carefree stay while you're away.
WoofConnect: Bridging New Braunfels Dog Owners for Boarding
Find a match with dog owners in your neighborhood, who have a dog of the same breed/mix and age. These dogs speak the same language and share the same energy levels, making it a match made in heaven!