WoofConnect Wichita Falls: Your Dog's Dream Home Away from Home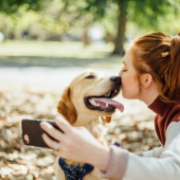 When you embark on a vacation, nothing matters more than ensuring your furry companion receives the love and care they deserve. While having friends or family look after them is ideal, we understand it's not always possible. Traditional dog kennels in Wichita Falls come with their own set of concerns—crowded spaces, risks of illness and injuries—making them far from appealing for most dog owners. But fear not, for WoofConnect presents an extraordinary solution with our free, cozy, and homely dog boarding service right here in Wichita Falls. Imagine your dog experiencing a serene vacation just like you, lovingly cared for by an experienced sitter in their own welcoming abode.
A Homely Haven
Choose personalized attention and the warmth of a home by opting for a dog sitter in Wichita Falls. We understand that dogs thrive in familiar environments, so why subject them to the stress of a dog kennel? These places often overwhelm our furry friends, particularly those who are anxious. With a dedicated caregiver offering in-home dog boarding, your dog will receive the time, attention, and affection they need. As a dog owner, you can rest assured knowing that your beloved companion will enjoy a worry-free stay, adapting seamlessly to their temporary home while you enjoy your well-deserved getaway.
WoofConnect: Connecting Dog Owners for Unmatched Doggy Vacations in Wichita Falls
Discover the perfect match among dog owners in your neighborhood who have dogs of the same breed, mix, and energy level as your four-legged friend. It's a recipe for instant friendship and an incredible bonding experience!