WoofConnect College Station: Free Dog Boarding for Your Furry BFF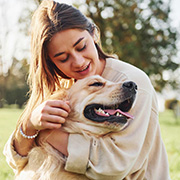 Hey there, College Station dog owners! If you're planning a trip or a weekend getaway, you want to make sure your fur baby is in the best hands while you're away. Finding a dependable, loving dog sitter in College Station, Texas, can be a bit tricky, especially if you're not into those pricey dog kennels. But don't fret! WoofConnect is here to save the day, offering the perfect dog boarding solution for you and your four-legged buddy in College Station and nearby areas.
WoofConnect: Bringing College Station's Dog Owners Together for A Pawsome Boarding Experience
Picture your pup hanging out with a new furry friend of the same breed/mix and age. Cool, huh? Dogs with similar backgrounds and energy levels often get along like a house on fire. WoofConnect is all about helping you find that perfect companion for your canine pal in the College Station community.