Unleashing Joyful Boarding Experiences with WoofConnect: Your Dog's Comfort Zone in Santa Monica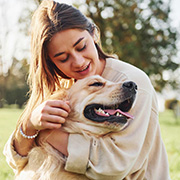 Securing first-rate care for your four-legged friend amidst the coastal charm of Santa Monica can feel like a challenging endeavor. The customary dog kennels may fall short in delivering the personal touch needed to make your pet feel truly loved and at home. Enter WoofConnect – the innovative solution for dog boarding in Santa Monica, promising top-tier care in a homely setting, pairing your furry companion with caring individuals who will love your pet as their own.
Creating Connections Between Dog Owners in Santa Monica through WoofConnect
At WoofConnect, we celebrate the extraordinary bond between dogs and their human companions. Recognizing that dogs thrive in the company of like-minded pals, we serve as a hub, connecting Santa Monica dog owners with other pet enthusiasts who have compatible breeds, ages, and energy levels. This personalized approach ensures your pet will feel right at home with their newfound companions. Our platform is built on pillars of trust, empathy, and shared love for our fluffy pals, committed to delivering superior care for your pooch.
Budget-Friendly Dog Boarding in Santa Monica: Premium Care without Premium Prices
In Santa Monica, traditional kennels can be costly, with daily rates typically spanning from $40 to $70. WoofConnect is here to revolutionize the dog boarding sector by making it affordable without sacrificing quality care. Our community-driven model allows you to team up with fellow dog owners to share boarding responsibilities during vacation times, leading to significant savings on pet care costs. This approach provides both a cost-effective solution and peace of mind, knowing your dog is in compassionate hands.