WoofConnect: Free Home-Like Dog Boarding in Concord, CA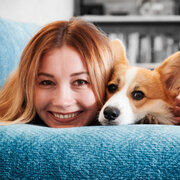 As you plan your next trip or business meeting, one question often clouds your joyous anticipation: Who will take care of your four-legged companion? Traditional dog kennels in Concord, with their standardised care and hefty prices, might fail to assure you. WoofConnect, however, is here to rewrite the narrative, offering a unique, cost-effective solution for dog boarding in Concord, California.
More Than Just Dog Care: WoofConnect's Community-Based Approach
WoofConnect is built upon the vision of fostering a community of conscientious dog owners in Concord. Our unique platform operates on the principle of reciprocal care, where dog owners open their homes to each other's pets, ensuring an environment that feels familiar, comfortable, and free of charge.
Creating a Home-like Environment: WoofConnect's Core Philosophy
Our belief at WoofConnect is simple yet profound: your pet should feel at home, even when you're not around. To fulfil this, your dog will be hosted by a fellow dog owner who understands the warmth of a pet's own home, offering a home-like environment that echoes your dog's familiar surroundings. Our approach ensures a boarding experience filled with comfort, companionship, and less stress for your beloved pet.
Achieving Harmony: A Considered Matching System
Your dog's happiness and comfort are top priorities. At WoofConnect, we ensure your dog is matched with a compatible partner that mirrors their breed, age, and energy level. This tailored approach guarantees an engaging, friendly environment, turning your pet's stay into an adventure filled with playful encounters and new friendships.