Free and Home-Like Dog Boarding in Escondido: Experience WoofConnect Today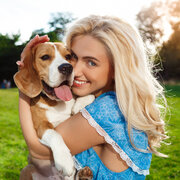 Picture this familiar situation: You have a trip on the horizon, and it isn't possible to take your loyal, furry companion along. Traditional dog kennels in Escondido, California, offer a service but often with high costs and a setting that may not feel personal enough for your four-legged family member. What if there was a better way? What if your pet could stay in a loving, homely environment without any cost to you? That's precisely what WoofConnect is here to provide—an innovative platform transforming the dog boarding experience in Escondido.
Fostering a Network of Caring Dog Owners in Escondido
WoofConnect goes beyond just offering a service—it aims to nurture a supportive network of responsible dog owners within Escondido. Our platform facilitates connections between owners who understand the need for a safe, comfortable, and free solution to dog boarding. By promoting this idea of reciprocal pet care, we are able to create an environment that feels just like home for your cherished pets.
Turn Your Back on Conventional Kennels and Embrace Homely Dog Boarding
Instead of relegating your dog to the potentially stress-inducing environment of a traditional kennel, WoofConnect prioritizes the emotional wellbeing of your pet. We enable your pet to stay in a fellow dog owner's home—an environment designed to feel as comfortable and welcoming as your own. This revolutionary approach ensures your pet experiences a nurturing and affectionate atmosphere.