WoofConnect: Revolutionizing Dog Boarding with Free, Home-Like Experiences in Murrieta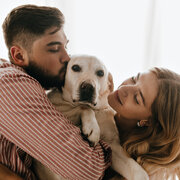 As a dog owner, your mind often teems with various concerns, especially when it comes to leaving your canine companion behind while you attend to other obligations. In the captivating city of Murrieta, California, marked by its picturesque wine country and tranquil landscapes, the task of finding the perfect care for your beloved pet during your absence can indeed be challenging. Traditional dog boarding facilities, which often present impersonal environments and hefty expenses—commonly ranging from $40 to $70 per day—fall far from providing an ideal solution. However, a revolutionary change is on the horizon with WoofConnect, an innovative platform designed to transform dog boarding in Murrieta by offering a unique, cost-free, home-like solution that both you and your dog will love.
Community and Care Interwoven: The WoofConnect Approach
At the heart of WoofConnect's mission lies a dedication to fostering a tight-knit community of responsible dog owners. A unique circle of mutual support, where each member, driven by their shared love for pets, opens their homes to other members' dogs. The emphasis is not merely on boarding but on providing a haven of familiarity, comfort, and affection for every guest pet—at no cost whatsoever. WoofConnect extends beyond mere cost-saving to creating a community where every dog receives personalized care and abundant love, much like what they would receive at home.
The Essence of Home: WoofConnect's Commitment
WoofConnect firmly believes that every dog should feel at home, even when their owners are away. Therefore, our community members are fellow dog owners who deeply comprehend the importance of a pet's home environment. They work tirelessly to emulate these conditions, providing a care environment for guest pets that feels remarkably like home. As a result, every boarding experience at WoofConnect is characterized by comfort, camaraderie, and a significant reduction of stress for your beloved pet.