Revolutionizing Dog Boarding in Thousand Oaks with WoofConnect: Free and Home-Like Experience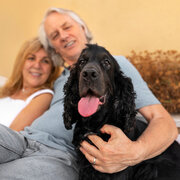 Planning a trip can bring mixed feelings for pet parents. The anticipation of an exciting journey can often be shadowed by the worry of leaving your beloved dog behind. This concern is deepened when considering traditional dog boarding facilities in Thousand Oaks, California, where prices can range from $50 to $75 per day, leading to an expense of $350 to $525 for a week-long stay. However, WoofConnect is transforming this scenario by introducing a revolutionary, free, and home-like dog boarding service in Thousand Oaks.
Fostering a Community of Compassionate Dog Owners in Thousand Oaks
WoofConnect is more than a service; it's a thriving community of loving dog owners in Thousand Oaks, who are ready to extend their homes to your pets while you are away. This service is rooted in the idea of reciprocal pet care, enabling every dog in our community to experience a nurturing, home-like environment during their stay.
Prioritizing Love Over Luxury
Recognizing the deep bond between a pet parent and their furry friend, WoofConnect seeks to replicate the warmth and affection of your home in your absence. We aim to replace the impersonal spaces of traditional kennels with the inviting homes of fellow dog owners. By doing this, we ensure that your dog receives personalized attention and care in a stress-free, home-like environment.