WoofConnect: Revolutionizing Dog Boarding with a Home-Like, Free Boarding in Roseville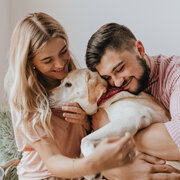 The anxiety associated with leaving a beloved pet behind while travelling is a shared concern among dog owners in Roseville, California. Traditional dog boarding facilities in the city typically charge anywhere between $50 to $75 per day, tallying up to a substantial sum of $350-$525 per week. More often than not, these facilities also lack the warmth and personalized care that your pet deserves. However, the landscape of dog boarding in Roseville is transforming with the advent of WoofConnect, a platform offering a unique and cost-free approach to dog boarding.
WoofConnect: A Paradigm Shift in Dog Boarding in Roseville
WoofConnect is more than just a platform; it's a thriving community of compassionate dog owners in Roseville, ready to offer their homes as safe havens for your pets while you are away. Our approach prioritizes mutual care and fosters a nurturing environment where every dog can feel at home.
Personalized Care in a Homely Environment
Unlike conventional boarding facilities, WoofConnect puts your pet's emotional well-being first. Your pet will not simply be hosted but will be wholeheartedly welcomed into another dog owner's home with the same breed. This environment, as loving and comfortable as your own, ensures your pet has an enjoyable and stress-free stay.