Free Home-Like Dog Boarding in Fremont: The Ultimate Care for Your Furry Friend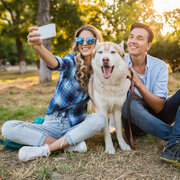 Fremont, a bustling city in California's San Francisco Bay Area, is renowned for its cultural vibrancy, technological innovations, and a pet-friendly environment. With a multitude of picturesque parks and dog-friendly spots, Fremont has captured the hearts of pet owners and their four-legged companions alike.
WoofConnect: Transforming Dog Boarding in Fremont
As a caring dog owner, it can be a daunting task to find an adequate care solution for your beloved pet when you're away. Traditional kennels might fall short in providing the personalized care and warmth your dog deserves. This is where WoofConnect steps in, aiming to revolutionize the dog boarding experience in Fremont. Our mission is to provide top-tier care in a comfortable, home-like setting, connecting you with fellow dog lovers who will treat your pet as if it were their own.
Creating a Network of Compassionate Dog Owners in Fremont
At WoofConnect, we believe in the power of connection. We understand that dogs, much like humans, thrive in the company of similar companions. Hence, we aim to connect dog owners in Fremont, matching them with like-minded individuals whose dogs share similar breeds, ages, and energy levels. This tailored boarding experience ensures that your dog feels at home, creating a sense of comfort and security.
Affordable Dog Boarding: Unparalleled Care at No Cost
Quality care for your pet doesn't have to come with a high price tag. Traditional kennels in Fremont typically charge steep prices, with daily rates generally falling between $40 and $75. WoofConnect, however, offers an economical alternative without compromising the quality of care your dog receives. Our community-driven approach allows you to connect with other dog owners, facilitating free boarding for each other's pets during holiday periods. This shared responsibility results in substantial savings on boarding costs.