WoofConnect: Experience Free Home-Like Dog Boarding in Modesto, CA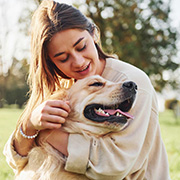 For dog owners in Modesto, finding the right care for your furry friend when you're away can be challenging. Traditional kennels often lack personal touch and may not offer the love and attention your dog deserves. This is where WoofConnect comes into play, transforming dog boarding experiences in Modesto. We believe in providing exceptional care in a homely environment, matching your dog with passionate individuals who will treat your pet as their own.
Creating Tailored Boarding Experiences in Modesto
At WoofConnect, we celebrate the connection between dogs and their human friends. Recognizing that dogs flourish in the company of like-minded companions, we bridge dog owners in Modesto with fellow pet lovers with similar breeds, ages, and energy levels. These customized boarding experiences ensure your pet feels at home with their new friends. Our platform is built on trust, compassion, and mutual love for our furry friends, aiming to deliver the best care for your dog.
Affordable Dog Boarding: High-Quality Care Without the High Price
Traditional kennels in Modesto can be pricey, with daily rates ranging from $30 to $60. However, WoofConnect is revolutionizing dog boarding by making it affordable without compromising the quality of care. Our community-based model connects you with fellow dog owners to share boarding duties during vacations, significantly saving on pet care costs. This approach provides both a cost-effective solution and peace of mind, knowing your dog is in caring hands.
Understanding Your Dog's Breed and Energy: The Perfect Match
Every dog breed has unique traits and energy levels. At WoofConnect, we recognize this and prioritize pairing dogs of the same breed, ensuring compatibility and harmony. Our sitters are well-versed with your dog's breed and energy, ensuring a smooth transition and positive experience for your pet. Your dog will be in the company of a caregiver who genuinely understands their needs, providing a nurturing and supportive environment.