Free, Home-Style Dog Boarding in San Jose with WoofConnect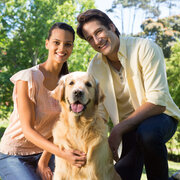 To the dedicated pet owner and dog parent: Are you facing the dilemma of finding the best dog boarding service for your beloved pet while planning your getaway? The thought of leaving your furry friend behind can dampen the excitement of a holiday, especially when considering the substantial cost of traditional boarding facilities in San Jose, where prices range from $60 to $90 per day. For a mere week, this could mean shelling out an eye-watering $420 to $630. Moreover, conventional kennels often lack the warmth and personal touch your dog deserves, feeling more like impersonal, sterile environments rather than a nurturing home. WoofConnect emerges as a beacon of innovation in pet boarding services, ready to transform the dog boarding landscape in San Jose with our free, home-style boarding solutions.
Home Away from Home: Unveiling WoofConnect in San Jose
Visualize WoofConnect as the heartwarming, community-centric gathering that is synonymous with neighborhood camaraderie, but with a delightful canine-centric twist. As a revolutionary digital platform, WoofConnect introduces pet owners in San Jose to a community-oriented space to identify the perfect pet boarding facility alternative for your dog's boarding needs. Envision a fellow dog lover who not only adores your dog's breed and age but also cherishes their unique character traits and quirks.
A Harmonious Community of Dog Lovers in San Jose
When dogs of the same breed and age group come together, it's as though they understand each other's silent language. At WoofConnect, we capitalize on this natural affinity to curate harmonious boarding experiences, providing peace of mind for dog parents. Our service ensures that your dog finds a compatible companion that mirrors their temperament and vitality, akin to reuniting with a long-lost friend. And for our more serene, older dogs who prefer quietude, they too will find a kindred spirit, a fellow pet who appreciates the joy of restful leisure.