WoofConnect in Visalia: Redefining Free, Homely Dog Boarding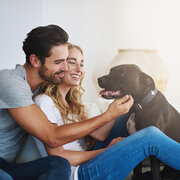 It is often said that every journey begins with a single step, and for dog owners in Visalia, California, that step can sometimes feel like a mountain to climb. The challenge? Finding a reliable and affordable dog boarding solution for your beloved pet while you're away. The average dog boarding services in Visalia charge between $50 and $75 per day, equating to a hefty $350 to $525 per week. WoofConnect, however, brings a refreshing solution to this problem, offering a unique, cost-effective dog boarding experience in Visalia.
Cultivating a Community of Dog Lovers in Visalia
WoofConnect is founded on a vision to create a dynamic network of devoted and responsible dog owners within Visalia. We champion a model of reciprocal dog care in a home-like environment, entirely devoid of charges. Using vital information such as breed, age, and energy level, we curate perfect matches to guarantee a joyful and stress-free experience for your dog.
Personalizing Dog Boarding: The Comfort of Home in Visalia
At WoofConnect, we treasure the emotional connection between you and your dog. We aim to replicate the love and care that your dog is accustomed to, even when you're not around. Instead of confining your pet to a cramped kennel, they will be greeted into the cozy home of a fellow dog owner, mirroring the familiarity and warmth of their own home. This unique approach ensures your pet enjoys a nurturing, anxiety-free boarding experience.