WoofConnect Free Dog Boarding in Bakersfield, Your Dog's Second Home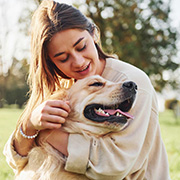 Nestled in California's sprawling Central Valley, Bakersfield is a city rich in cultural heritage and natural splendor. As a hub for pet enthusiasts, it's a locale where the welfare of our furry companions holds paramount significance. As a responsible dog owner in Bakersfield, securing high-quality care for your cherished pet during your absence is a top priority. Traditional kennels, while readily available, may not always afford the warmth and personalized attention your dog deserves. Enter WoofConnect – an innovative solution set to reshape dog boarding in Bakersfield. WoofConnect is committed to delivering exceptional care in a homely environment, linking you with empathetic individuals who regard your dog as part of their own family for free. Bid adieu to impersonal kennels and embrace an enriching experience characterized by bespoke care and affection.
Facilitating Connections Among Dog Owners in Bakersfield: Custom-made Boarding Experiences
WoofConnect is grounded in the principle of connectivity. Recognizing that dogs prosper when in the company of their kind, we aim to unite dog owners in Bakersfield. We match them with fellow canine enthusiasts who harbor similarities in the breeds, ages, and energy levels of their dogs. This careful orchestration of customized boarding experiences ensures your dog's maximum comfort with their temporary guardian. Our community flourishes on trust, empathy, and a mutual adoration for our canine companions. Collectively, we can deliver the top-tier care our valued pets deserve.
A Nurturing Experience: More Than Just Boarding
When you opt for WoofConnect, you're embracing a boarding experience that's a class apart. The past era of bleak kennels and lonesome nights is long gone. The sitters are zealous individuals devoted to understanding your dog's breed and energy, providing personalized care and affection. Your dog can anticipate daily walks, active playtime, and countless cuddles. We strive to morph their stay into a genuine home away from home, ensuring their satisfaction and well-being throughout their time with the sitter.