WoofConnect: Free Dog Boarding in Hialeah – It's Like Your Pup's Own Vacation Spot!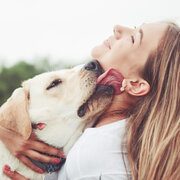 Hey dog owners, we totally get the drill. Every time a vacation is on the horizon, the same question haunts you; what about our beloved Fido? The thought of leaving your furry best friend in a cold, impersonal kennel in Hialeah? Not happening! You dream of a place for your pup that's as warm and cozy as your own home, especially when you're out gallivanting. Wouldn't it be amazing if they could stay somewhere they're showered with love and cuddles, just like you would? Enter WoofConnect dog boarding in Hialeah. We're all about connecting you with that special someone in the city. Yep, someone with a dog just like yours – same breed, similar age, looking for a buddy like you. You guys can take turns taking care of each other's furry family members during vacations.
Dog Lovers in Hialeah, Assemble with WoofConnect!
Picture this: you find a fellow dog lover in Hialeah for boarding, with dogs that match yours in breed or mix, and age. These pups just get each other – speaking the same language, matching energy levels. Trust us, it's a recipe for success!
A Homey Retreat for Your Furry Friend – All Love, No Cages!
Forget about those lonely kennel stays. We're talking about a homely, loving environment where sitters understand your dog's breed and personality inside out. It's the kind of pampering your four-legged friend truly deserves.