WoofConnect: Free Dog Boarding in Fort Lauderdale – A Tail-Wagging Adventure Awaits!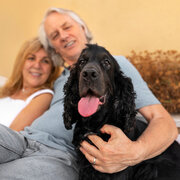 Are you a proud dog owner in Fort Lauderdale who's been scratching your head, wondering what to do with your furry friend when you're off on a vacation or a weekend escape? It's a common conundrum, my fellow dog lovers. You want your loyal companion to have a pawsome time while you're away, but you're not keen on the idea of leaving them in a cold, impersonal kennel. Well, fret no more because we've got the solution that will make both you and your furry buddy jump for joy – WoofConnect! The free dog boarding solution for Fort Lauderdale.
Connecting Dog Owners in Fort Lauderdale – Because Doggy Bliss Shouldn't Be a Hassle!
Picture this: your dog, surrounded by wagging tails, in the company of their furry friends who understand their language, energy, and unique quirks. It's a doggy dream come true, right? Well, WoofConnect is all about making those dreams a reality for dog owners in Fort Lauderdale. We connect you with other dog owners in the area who have dogs of the same breed or crossbreed and similar ages. It's like a doggy matchmaking service, bringing together the perfect pairs for a tail-wagging adventure.
Cozy and Loving Boarding – Because Your Dog Deserves the Best
Forget about cramped cages and lonely nights. With WoofConnect, your pup gets to experience a cozy and loving boarding environment that feels just like home. We connect you with friendly and caring sitters right here in Fort Lauderdale who are passionate about dogs and understand the unique needs of your furry friend. It's like sending your pup on a vacation of their own, filled with love, belly rubs, and endless playtime.