WoofConnect: Experience the Joy of Free, Home-Like Dog Boarding in Clearwater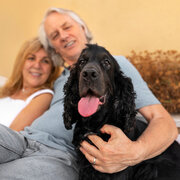 As a discerning dog owner in Clearwater, the task of seeking the right care for your cherished canine companion when you're out of town can be daunting. Traditional kennels often lack the personal touch and fail to provide the nurturing environment your dog truly deserves. In response to this, WoofConnect comes as a breath of fresh air, poised to redefine the landscape of dog boarding in Clearwater. Our aim? To deliver unparalleled care in a homely ambiance, linking you with compassionate individuals who treat your fur-baby as their own. So, bid adieu to old-fashioned kennels and embrace a customized, affectionate experience that will have your dog wagging their tail in sheer delight.
Crafting Personalized Boarding Experiences in Clearwater: It's All About Connection
At WoofConnect, we firmly believe in the magic of connection. We grasp the fact that dogs flourish when they're in the company of compatible companions. To this end, we forge links between dog owners in Clearwater, pairing them with like-minded dog lovers who have dogs of similar breeds, age groups, and energy levels. By curating these specialized boarding experiences, we guarantee that your dog feels right at home with their boarding partner. Our community thrives on trust, empathy, and an undying affection for our four-legged friends. United, we can deliver the optimal care our beloved canines deserve.
Where Love Reigns Supreme: Your Dog's Comfort is Our Priority
Choosing WoofConnect means opting for a boarding experience that stands head and shoulders above the rest. Forget about impersonal kennels and solitude-filled nights. The sitters are avid dog lovers who comprehend your dog's breed and vitality, offering tailored attention and affection. Your dog will relish daily walks, play sessions, and an abundance of snuggles. We aim to make their stay a genuine 'home away from home,' assuring their happiness and wellbeing throughout their stay.