Find the Perfect No-Cost Dog Boarding in Miami: A Playful and Safe Space for Your Pup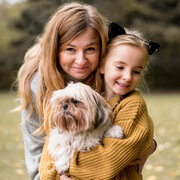 Miami, a lively city with stunning beaches, also has a special treat for those who adore dogs – an amazing dog stay that changes the game in how we look after our four-legged pals. If you're a dog owner, you might worry about where to leave your pooch when you need to travel or head to work. Normal dog kennels can feel cold and are often expensive. But now there's WoofConnect, Miami's solution for a cozy, fun, and best of all, free place for your dog to stay overnight. The solution for dog boarding in Miami, Florida.
WoofConnect: Not Your Ordinary Dog Stay Spot in Miami
WoofConnect shines as a fresh idea in pet care in busy Miami. It's more than just a service; it's a community bringing together dog owners who think alike, forming a network of friendship and attention for your dog. This idea understands that dogs do their best when they're in warm and familiar places.
A Special Way to Find Dog Boarding: Matching by Breed and Age
Where WoofConnect really stands out is how it pairs up dogs by what breed they are and how old they are. This way, your furry buddy will find a friend that's just right for them, whether it's someone who has the same playful spirit or one who'd rather take it easy together.