Free Dog Boarding in Hollywood, FL: Creating a Joyful Second Home for Your Four-Legged Buddy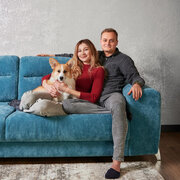 Pondering where to leave your darling fur baby when you jet off on vacation or a brief getaway? Leaving your faithful friend in a cold, impersonal, and rather expensive kennel in Hollywood, FL isn't quite the appealing choice, is it? Instead, you yearn for a welcoming environment where your canine companion can be comfortable and happy. You need a home away from home that treats your dog with the same warmth and love as you do. Enter WoofConnect, the game-changer based right here in Hollywood, connecting you to the perfect partner in dog care.
WoofConnect: Your Ultimate Matchmaker Connecting Dog Lovers in Hollywood for Free Dog Boarding
WoofConnect plays Cupid, uniting dog owners in Hollywood whose pets share similar breed characteristics, age, and energy levels. They're practically chatting in the same doggy dialect and emanating the same vibrancy. Trust us, it's a match made in canine heaven every time!
Experience Dog Boarding Sans Cages – Your Dog's Haven Away From Home
Say farewell to the unwelcoming confines of a kennel, and hello to a love-filled, home-like setting. You'll have a sitter from your locality who's well-acquainted with your dog's breed and energy level.