Free Dog Boarding in Tucson with WoofConnect – Where Love and Care Find a Home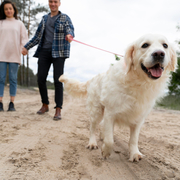 Your Dog Deserves an Awesome Vacation Too!
Planning a trip can be tough, especially when you have to leave your furry friend behind. The last thing you want is to drop your pet at a dreary kennel lacking warmth and love. While you're away enjoying your holiday, you want the best for your dog too: a comfortable place like home filled with affection in Tucson. That's where WoofConnect steps in! We connect you with caring locals who will treat your dog just like their family member. Imagine a homey vibe, with someone who gets what your pooch needs and a stay where your dog gets to play and meet new buddies. It's the dream dog stay! Choose WoofConnect for top-notch dog boarding in Tucson.
WoofConnect: Bridging Tucson Dog Owners for Paw-some Boarding
A Great Match for Every Dog
At WoofConnect, we believe in forming long-lasting friendships between dog owners in Tucson. Imagine finding someone whose dog matches yours in breed, mix or age. It's as if you've found a playpal who understands the secret language of tail wags! When dogs are alike in spirit and activity level, it turns their time together into a joyful romp. They'll run around, check out fresh spots and make fun-filled memories. This leads to pure joy for every pooch involved!
Cozy Overnight Dog Boarding: Your Pup's Home Away From Home
No More Sad Kennels: Welcome to a Warm, Home-like Environment
Forget about those uninviting kennels! With WoofConnect, we give your pet a peaceful retreat that feels like another family home. The hosts don't just provide space – they welcome your dog with open arms into their lives for an unforgettable stay. They won't be stuck in tight spots but have comfy areas to relax and lots of special treatment! The hosts understand dogs well, ensuring that yours get's lot of love while you're away.
Why spend on expensive kennels when WoofConnect offers a heartwarming alternative? Traditional pet boarding in Tucson can cost you between$25 and $60 a day. In contrast, the home-like boarding experience is absolutely free! Imagine the savings, allowing you to splurge on extra treats and toys for your pup. Choose WoofConnect for your pet's stay and save yourself from the hefty charges. They'll receive the best care and plenty of love, all in a warm and inviting environment that's easy on your pocket.