Loving Free Dog Boarding in Chandler: Treating Your Pooch Right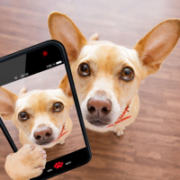 Planning a short trip and not sure what to do with your pet? Leaving your beloved dog in a place that feels cold and unwelcoming just doesn't feel good. While you're enjoying your time off, you want your dog to be a comfy and familiar environment where they are loved and cared for. This is what WoofConnect is here for! We help you find someone in Chandler who will not only welcome your dog into their home but will also treat them as part of the family. It's like a mini holiday for your four-legged friend as well!
Matching Your Dog with the Perfect Companion in Chandler: WoofConnect Makes it Easy
WoofConnect is all about finding the best buddy for your dog in Chandler. We match dog owners with dogs of the same or similar breed, and who are close in age for boarding in Chandler. We think that dogs get along best with others who 'speak' the same 'language' and have the same zest for life. Just picture your pet having fun with a new friend who really gets them. In no time at all, they'll be playing, running around, and making a strong connection.
Your Dog's Home Away From Home: Trustworthy and Loving Care
Forget about cold kennels! We offer a warm and cozy place for your furry friend. Our sitters in Chandler offer care that's filled with love in a setting that feels like home. They grasp what makes your dog unique in terms of breed and personality, so they can give a caring experience that feels natural. No more worrying about your pet being sad or stressed while you're not there. With WoofConnect, your dog will get lots of love and attention, just as they do when they're with you.