Give Your Dog a Vacation: Free Dog Boarding in Scottsdale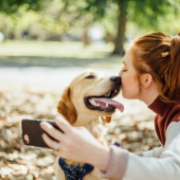 If you're a dog owner in Scottsdale and you're wrestling with the decision of where to leave your pet when you travel, we've got your back. It doesn't feel good to put your dog in a kennel that feels unfriendly and cold. You'd rather have a place where your dog is treated like part of the family, getting all the love and care they deserve. That's exactly what WoofConnect offers. We link you up with dog lovers in Scottsdale who can't wait to welcome your dog into their lives, ensuring they get the same affection and attention you give them. The ideal solution for dog boarding in Scottsdale.
Matching Dogs with the Best Buddies: WoofConnect in Scottsdale
At WoofConnect, our specialty is pairing up Scottsdale dog owners with caretakers who have dogs similar in breed or mix, and close in age. We think dogs that are alike will get along famously. Imagine how happy your dog will be hanging out with a new friend that really gets them. They'll have so much fun playing and exploring together. What's more, it often leads to their owners making new friends too. In short, everyone comes out winning!
A Second Home for Your Dog: Filled with Love in Scottsdale
Ditch the idea of impersonal kennels and think of a snug and friendly space for your furry friend instead. Our sitters in Scottsdale provide a warm home environment, packed with care and attention tailored to your dog's breed. This means your pooch will get a stay that feels just like home. You can trust that your dog will soak up lots of love, coziness, and companionship while they're with us.