WoofConnect: The Ultimate Free Dog Boarding in San Tan Valley – A Second Home for Your Furry Friend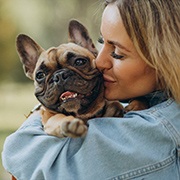 At WoofConnect, we get it. Your dog isn't just a pet; it's family. So when you're planning a vacation or a weekend getaway, you don't want to leave your furry friend in a pricey, impersonal dog boarding facility in San Tan Valley. You want your buddy to feel at home, surrounded by the same love and care they're used to. And that's exactly what WoofConnect provides!
WoofConnect – San Tan Valley's Finest Home-like Dog Boarding Experience
WoofConnect is your friendly neighborhood dog boarding solution in San Tan Valley. We match your pooch with a local dog owner whose pet is of the same breed and similar age. You scratch their back, they scratch yours – you take care of each other's dogs during vacations. And guess what? This arrangement works so well that owners often plan outings together. It's always a good match with WoofConnect!