Dog Boarding in Thornton with WoofConnect: Free, Loving Dog Care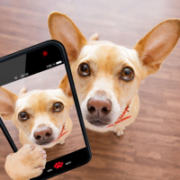 For dog owners, finding someone to take care of your furry friend while you're out of town can be tough. While a dog kennel in Thornton might seem like an easy solution, it has its own set of problems. Luckily, WoofConnect is here! It's a no-cost option compared to the pricier and often packed kennels around Thornton. This app helps you discover someone nearby who will look after your pooch with love and affection.
Neighborhood Care Designed for Your Pup
WoofConnect makes it super easy to get free dog sitting right where you live. Just download the app from the Apple App Store or Google Play Store. After setting up your dog's profile, you can begin searching for a sitter close to home.
WoofConnect: Connecting Dog Parents in Thornton for Dog Sitting
On WoofConnect, you'll find compatible matches with other pet parents nearby who have dogs similar to yours in breed or age. These dogs will 'get' each other with their comparable playfulness and energy levels. It's the perfect match every time!