Free Dog Boarding in Broomfield with WoofConnect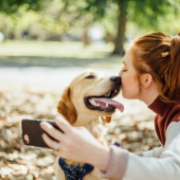 As a dog owner, arranging boarding for your pet when going on vacation isn't always straightforward. Staying at a kennel in Broomfield may be a solution, but it has its drawbacks. Fortunately, WoofConnect offers a free alternative to the costly and busy kennels in Broomfield. This page covers everything you need to know about this app that helps you find a local dog boarding.
Local Boarding at Your Fingertips
With WoofConnect, you can easily find free dog boarding in your locality. All you need is the app, available in the Apple App Store or Google Play Store. Once you've created a boarding profile for your dog, you can begin searching for a dog sitter in your area.
Connecting Dog Owners in Broomfield for Boarding with WoofConnect
Find a match with local dog owners who have a dog of the same breed/mix and age as yours. These dogs speak the same 'language' and share the same energy levels. That's always a great match!