WoofConnect: Free Dog Boarding in Lakewood, Colorado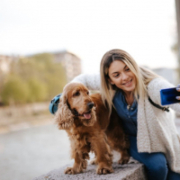 Hello there, Lakewood dog parents! We've got some paw-some news that will have you and your furry friends jumping with joy. Say goodbye to the stress of searching for the perfect dog boarding solution when you're out and about. Allow us to introduce WoofConnect, a groundbreaking app ready to turn the dog boarding scene in Lakewood on its head. Forget those pricey kennels and impersonal care services – WoofConnect connects you with top-notch, absolutely free dog boarding options where your pup will feel like they never left home. Get set for a brand-new dog boarding experience!
WoofConnect: Home-Based Dog Boarding at Your Fingertips
Are you ready to revolutionize your dog boarding experience? WoofConnect is your answer. This innovative app brings convenience and peace of mind to every dog owner. All you've got to do is head to the Apple App Store or Google Play Store, download the app, and you're just a few clicks away from finding the perfect dog sitter in Lakewood. It's fast, it's easy, and did we mention, the boarding is totally free!
Building a Community of Dog Lovers with WoofConnect
WoofConnect is not just an app—it's a thriving community of dog lovers who are dedicated to ensuring every pup in Lakewood gets the love and care they rightfully deserve. Imagine this: connecting with local dog owners who are just as dog-crazy as you are. It's like discovering a pet-loving tribe right in your own neighborhood!