Free Dog Boarding in Greeley with WoofConnect: The Perfect Solution for Dog Owners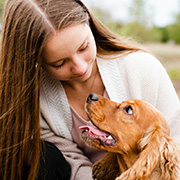 Are you a dog owner in Greeley searching for a reliable and affordable solution to care for your furry friend when you're away? Look no further than WoofConnect, the ultimate app that connects you with nearby dog owners offering free dog boarding. Say goodbye to the stress of expensive and overcrowded dog boarding centers and embrace a personalized and loving experience for your beloved canine companion. Let's explore everything you need to know about this remarkable app and how it can revolutionize the way you care for your dog in Greeley.
Find Local Dog Boarding with Ease: Connecting Dog Owners in Greeley
With WoofConnect, finding free dog boarding options in Greeley has never been easier. Simply download the app from the Apple App Store or Google Play Store, and you're ready to embark on your search. Create a profile for your dog, and explore a network of dog sitters right in your neighborhood. WoofConnect effortlessly facilitates the connection between dog owners in Greeley, ensuring that your furry family member receives the love, care, and attention they truly deserve.