Free Dog Boarding in Grand Junction with WoofConnect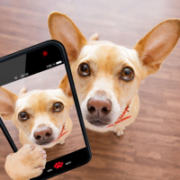 As a dog owner, arranging for dog boarding when you're on vacation isn't always a simple task. You could opt for a traditional dog boarding facility in Grand Junction, but it might not always be the best fit. These places can be expensive and sometimes stressful for your pet. Thankfully, WoofConnect provides a free and more personal alternative. This app allows you to find a home-like dog boarding experience near you.
Find a Dog Boarding Home Near You
WoofConnect simplifies the process of finding free dog boarding in your local area. You only need to download the app from the Apple App Store or Google Play Store. Once you create a boarding profile for your dog, you can start your search for a suitable dog sitter nearby.
WoofConnect Connects Dog Owners in Grand Junction
Find a match with dog owners near you who have a dog of the same breed/mix and age. Dogs that share the same breed and age often have a similar energy level and understand each other better. It's always a good match!