WoofConnect: Pioneering Dog Home Boarding in Stockport – A Complimentary, Comforting, and Homely Service for Your Canine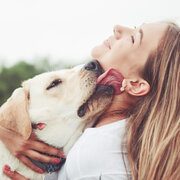 When planning a vacation or a weekend respite, every dog owner in the Stockport area grapples with the question: What arrangement to make for your dear pet? The thought of leaving your furry friend in a typical Stockport boarding kennel – which might come across as sterile and detached – can somewhat dampen the spirit of your travel plans. In light of the average boarding kennels prices in Stockport, which hover around £35 to £60 per day, the quest for a cost-effective alternative takes precedence. WoofConnect steps in here, offering a nurturing, cost-free alternative to traditional dog kennels, as a superb dog home boarding service.
WoofConnect: A Tapestry of Dog Aficionados at Your Service in Stockport
WoofConnect transcends a mere service – it represents a tapestry of dog enthusiasts within the Stockport Metropolitan Borough. Our aim is to bond dog owners together, creating a secure, affectionate, and homely environment for your treasured companion while you're absent. We aspire to pair your dog with a temporary guardian who will bestow upon them the love, attention, and care they deserve.
Cultivating a Tranquil and Soothing Atmosphere for Your Dog
While traditional kennels may provide a practical solution, they frequently miss the warmth of a home environment that dogs thrive on. WoofConnect is committed to filling this gap by coupling your dog with a local Stockport dog aficionado who will understand and cater to the particular behavioural and energetic patterns of your dog's breed. Our objective is to reformulate dog boarding in Stockport, to ensure your pet enjoys a comforting, homely setting during your time apart.