WoofConnect: A Free and Caring Dog Boarding Service in Bury, Greater Manchester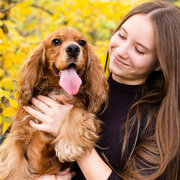 In Bury, a jewel within the Greater Manchester area, dog owners face the perennial challenge of finding suitable boarding arrangements for their beloved pets. Traditional dog boarding kennels near Bury provide a solution, but often at the expense of the warm, home-like environment dogs are accustomed to. The costs, too, are a consideration, with prices at boarding kennels in Bury ranging from £18 to £33 per day, which can add up quickly. WoofConnect emerges as a game-changer in this space, offering a free dog home boarding service that places canines in loving homes during your absence.
WoofConnect: Community-Driven Dog Care in Bury
WoofConnect is not just a platform; it's a community-driven service in Greater Manchester that connects dog owners with pet sitters who offer digs for dogs, fostering a secure and nurturing environment for pets. This innovative approach ensures that your pooch is not only looked after but is truly loved and cared for as part of the family, a prime consideration for those seeking a great alternative to kennels.
The Economics of Dog Boarding Transformed
The financial burden of traditional dog boarding can be a significant strain, with a week's stay potentially costing between £126 and £231. WoofConnect's model is a breath of fresh air for pet owners, offering a loving home for your pooch without the financial obligation. Our network of caring individuals provides a boarding kennels alternative, where the care and attention given to your dog are not tied to a monetary value.