WoofConnect: Embracing Free Home-Like Dog Boarding in Oldham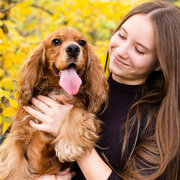 Planning a trip can be a challenging task for dog owners. Ensuring your dog is cared for in a familiar and comfortable environment during your absence is paramount. The traditional dog kennels in Oldham can offer a practical solution, but these establishments may not always provide the warmth and personalised care your pet needs. Furthermore, the typical daily cost for such kennels in Oldham can range from £18 to £33. With such costs in mind, finding an alternative becomes essential. WoofConnect offers a novel solution to this dilemma, providing a free, homely, and caring alternative to the standard dog kennels in Oldham.
WoofConnect: More Than an App
WoofConnect is more than just a platform; it is a vibrant community of dog owners in Oldham. The service connects dog owners, enabling them to provide a safe, caring, and homely environment for their pets in their absence. The aim is to ensure pets receive care from someone who will offer them the affection and comfort they need.
Homely Dog Boarding in Oldham
While traditional kennels in Oldham serve their purpose, they can sometimes lack the homely environment and personalised interaction that dogs require. WoofConnect addresses this by pairing your pet with a local dog owner who understands your dog's unique needs and behaviour. This focus forms the cornerstone of WoofConnect's mission: to transform dog boarding in Oldham by providing a home-like, comforting atmosphere for dogs while their owners are away.