WoofConnect: Leading the Dog Boarding Transformation in Bolton – An Affordable, Compassionate 'Home from Home'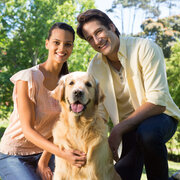 Understanding the quandary dog owners face when planning to go away – the hesitation and concern over the well-being of their cherished pooch – WoofConnect offers a revolutionary solution in Bolton. The impersonal nature of standard kennels, often an antithesis to a loving home, can detract from the excitement of your next holiday. Furthermore, with prices in Bolton averaging from £20 to £35 per day, the financial implications can become an unwelcome burden. WoofConnect emerges as a great alternative, providing an affordable and affectionate option for dog home boarding that ensures your four-legged friend is in safe hands.
WoofConnect: A Synthesis of Care and Community for Bolton Dog Owners
More than just a platform, WoofConnect is the embodiment of a community where dog owners in Bolton unite over a shared passion. By facilitating connections between dog owners, we ensure that your pet is welcomed into a family home, where they will be stimulated, loved, and looked after with the utmost professional dog care, mirroring the comfort and routine of your own home.
A Haven of Home Boarding and Doggy Care
The stark, sterile setting of traditional kennels is often devoid of the welcome familiarity that dogs crave. WoofConnect's mission is to reassure and alleviate this concern by offering a local, loving home in Bolton, where your dog's individual needs are met with attentive care. The home boarding service provides a nurturing environment where daily routines are honoured, walkies are plentiful, and your dog is free to socialise and have lots of fun.