Redefining Canine Care in Salford with WoofConnect: A Premium Boarding Experience for Your Beloved Dog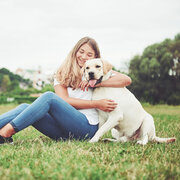 Offering Peace of Mind for Dog Parents with WoofConnect in Salford
Picture this: you're mapping out your next invigorating holiday or perhaps a relaxing weekend escape. But what about your ever-enthusiastic, tail-wagging comrade? This dilemma is all too familiar to dog owners. The mere thought of leaving your cherished canine in a sterile, high-priced kennel in Salford can stir up feelings of unease, can it not? After all, whilst you're off embarking on new adventures, your pooch deserves a sanctuary that mirrors the comfort and warmth of home – a place where they are truly loved and pampered. This is where WoofConnect comes into play, facilitating a pathway to find your dog's caring temporary guardian right here in Salford, someone who will shower them with all the adoration they deserve.
Transforming the Dog Boarding Experience in Salford – Free and Filled with Joy
WoofConnect acts as a fulcrum, connecting dog parents in Salford whose furry friends share similar breed characteristics, age, and energy levels. It's akin to finding your pet a playmate who speaks the same canine language and mirrors their animated enthusiasm, thus fostering a flawless harmony every single time!
Bid Farewell to Traditional Kennels – Welcome Cozy, Cage-Free Boarding
Say goodbye to the standard kennel framework and welcome a nurturing, homely environment here in Salford. WoofConnect pairs you with a local dog-sitter, an individual familiar with your pet's breed and activity patterns.
Trading Pricey Dog Kennels for Free, Empathetic Care
Consider this: traditional dog kennels in Salford could cost you between £65 and £85 a day, amounting to a whopping £455 to £595 a week. With WoofConnect, however, you unlock the magic of free, homelike dog boarding right here in Salford. This unique service is rendered by bona fide dog lovers, individuals with the ability to provide your furry companion with the personalised care and affection they require.
Matching Your Dog's Energy – A Sitter in Harmony with Your Canine
You've undoubtedly observed it during your walks – dogs of the same breed and age naturally gravitate towards each other. That's due to their shared 'language' and energy wavelength. This harmony is the cornerstone of WoofConnect's matchmaking strategy. Identify your dog's 'soulmate' today – download the WoofConnect app now.