WoofConnect Murfreesboro: Free In-Home Dog Boarding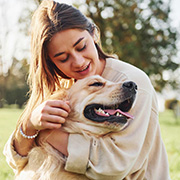 As a dog owner, leaving your furry friend behind can be an anxiety-inducing experience. Traditional dog boarding facilities in Murfreesboro can often be hectic and stressful for dogs due to the large number of canines in the facility. Fortunately, there's now a better alternative to traditional dog boarding – WoofConnect.
WoofConnect is a platform that connects dog owners with experienced dog owners in their local area for boarding. Through the WoofConnect app, you can find a nearby dog sitter who will provide your dog with a relaxing and comfortable vacation while you are away. Here's why WoofConnect is the better choice for your dog's next vacation.