WoofConnect: Finding the Best Dog Boarding in Nashville for Your Furry Friend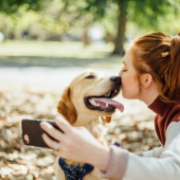 Planning a vacation but don't know where to board your dog? Look no further than WoofConnect for the premier dog boarding experience in Nashville, TN. As pet owners ourselves, we understand the anxiety of leaving your furry family members behind while you travel. At WoofConnect, we strive to provide a welcoming, home-away-from-home environment that your dog will love.
Why Choose WoofConnect for Dog Boarding in Nashville?
WoofConnect offers a network of experienced sitters who open their homes to your dog while you're away. We take great care to match you and your dog with a compatible host so they can settle in comfortably. Our boarding services come complete with:
A clean, safe, and stimulating home environment
Plenty of playtime and activity to keep your dog happy and healthy
Sticking to your dog's routine for meals, exercise, potty breaks, and more
Lots of love, cuddles, and one-on-one attention!
With WoofConnect, your dog isn't just another boarding guest – they become part of the family! As Nashville's premier dog boarding service, we make sure your dog is treated like royalty from the moment they arrive.