Vaughan Dog Boarding: WoofConnect, Your Pooch's Personalized Paradise Away from Home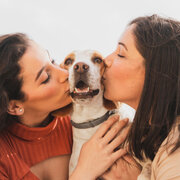 Whether you're a passionate dog parent in Vaughan or simply an ardent lover of your furry friend, you're undoubtedly familiar with the difficulties associated with locating that perfect caretaker for your beloved pet while you're away. The conventional kennel offerings can often leave your pup feeling isolated, starved of the affection and attention they unquestionably warrant. Here's where WoofConnect steps in—a pioneering concept poised to transform the dog boarding landscape in Vaughan. Our mission? To provide unmatched care in a setting that feels like home, putting you in touch with compassionate individuals who will treat your pet like a member of their own family. It's time to wave goodbye to traditional kennels and welcome a personalized, heartening experience that keeps your dog's tail forever wagging.
Connecting Canine Companions: Bridging the Gap for Dog Owners in Vaughan
Our philosophy at WoofConnect is deeply rooted in the power of connection. We understand that dogs thrive in the company of compatible companions, a knowledge that leads us to connect dog owners in Vaughan, linking them with fellow canine enthusiasts with similar breed types, ages, and energy levels. This approach allows us to craft bespoke boarding experiences that guarantee your dog feels wholly comfortable with their boarding companion. Our community thrives on trust, empathy, and shared love for our furry friends. Together, we can offer the very best care for our precious pups.
An Elevated Boarding Experience: A Truly Homelike Environment
When you choose WoofConnect, you're selecting a boarding experience that's simply exceptional. Say goodbye to bland kennels and lonesome nights. The sitters are devoted dog owners who understand your dog's breed and energy, ensuring personalized care and attention. Your furry friend can anticipate daily walks, fun playtime, and limitless affection. We aim to turn their stay into a genuine home away from home, prioritizing their contentment and wellbeing throughout their time with our sitters.