WoofConnect: Revolutionizing the Dog Boarding Experience in Burlington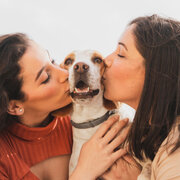 The city of Burlington, with its vibrant arts scene and picturesque waterfront, offers a dynamic living experience. Amid the city's energetic pace, one common predicament that dog owners often encounter is finding suitable care for their furry friends when they have to be away. Traditional kennels, while reliable, can sometimes lack the home-like warmth and companionship that your pet is accustomed to. Enter WoofConnect – a transformative platform designed to redefine dog boarding in Burlington, providing unmatched care in a nurturing, home-like environment.
WoofConnect: Fostering an Invigorating Community of Dog Owners in Burlington
At the core of WoofConnect is a profound understanding and respect for the unique bond between dogs and their human companions. We recognize that dogs thrive best amongst individuals who appreciate their distinct personalities and energy levels. With this in mind, we have curated a platform that bridges dog owners in Burlington with like-minded individuals who own pets of similar breeds, ages, and temperaments. The outcome is a tailored boarding experience that assures your pet feels right at home, while fostering camaraderie with new canine buddies.
Superior Dog Boarding in Burlington: Exceptional Quality, Affordable Rates
Traditional kennels in Burlington typically charge daily rates ranging from $65 to $85, translating to a substantial $455 to $595 for a week's stay. WoofConnect, however, firmly believes that high-quality pet care should not break the bank. Through our community-based model, we are shaping the future of dog boarding. WoofConnect allows you to connect with fellow dog owners in the area, leading to shared boarding responsibilities during vacations or business trips. This strategy effectively reduces pet care costs while ensuring your pet is in compassionate, trustworthy hands.