Welcome to WoofConnect: Your One-Stop Solution for Free, Home-like Dog Boarding in Ottawa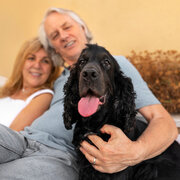 Discover the architectural marvels and cultural riches of Ottawa – Canada's captivating capital. Amidst the buzz of this vibrant city, dog owners often face the predicament of finding the right care for their furry friends while they're away. Traditional kennels provide a solution, but the setting might lack the homelike warmth and comfort that your pet desires. This is where WoofConnect steps in, on a mission to redefine the dog boarding experience in Ottawa, promising superior care in a home-like environment. Our unique platform links your pet with a community of enthusiastic dog lovers who'll welcome your pet as part of their family.
WoofConnect: Your Bridge to a Supportive Dog Owner Network in Ottawa
WoofConnect is a celebration of the extraordinary bond between dogs and their human companions. We know that dogs flourish in the company of individuals who appreciate their distinct quirks and energy levels. With this understanding, we've crafted a platform to connect dog owners in Ottawa with others who own pets of similar breeds, ages, and energy levels. The result is a custom-made boarding experience, designed to make your pet feel at home while interacting with new friends. Trust, compassion, and mutual admiration for our four-legged companions form the essence of our platform, ensuring exceptional care for your cherished pet.
Premium Dog Boarding in Ottawa: Outstanding Quality
In Ottawa, traditional kennels charge daily rates that range from $60 to $80. This amounts to a sizeable $420 to $560 for a week's stay. WoofConnect, however, holds the conviction that superior pet care shouldn't strain your budget. By advocating a community-based model, we're reshaping the dog boarding landscape. WoofConnect links you with fellow dog owners, enabling shared boarding responsibilities during vacations or business trips. This strategy drastically cuts down pet care costs while ensuring your pet is in compassionate, dependable hands.