Pioneering Dog Boarding in Barrie: WoofConnect's Exceptional Pet Care Approach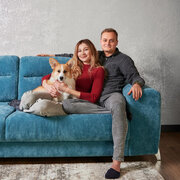 Introducing a Paradigm Shift in Dog Boarding: Barrie Embraces WoofConnect
Are you tired of entrusting your furry family member to cold, impersonal kennels when you travel? The conventional dog kennels in Barrie may not always cater to the emotional needs of your canine companion, leading to inevitable anxiety and discomfort. This is where WoofConnect comes in – a trailblazing platform that bridges the gap between dog owners with similar breed dogs. It's a mutually beneficial arrangement where both parties take turns in looking after each other's dogs. The success of this revolutionary approach has been so overwhelming that it has prompted the formation of tight-knit pet parent communities, scheduling frequent meet-ups and getaways. If you are a Barrie resident, WoofConnect is the optimal solution for your dog boarding needs.
Matchmaking Made Simple: Building Bonds Between Breed-Aligned Dog Owners in Barrie
Understanding the Importance of Breed and Age Compatibility in Dog Friendships
What makes WoofConnect stand out is our emphasis on creating the perfect match. We unite dog owners in Barrie who possess dogs of the same breed and are in a similar age bracket. This unique combination forms an instant camaraderie between dogs, thanks to their shared energy levels and breed-related behaviors. It's like finding a friend who speaks the same language and mirrors your dog's enthusiasm. Shifting from the conventional kennel experience to our warm, welcoming boarding alternative is indeed a wise choice for any dog parent in Barrie.
Farewell, Kennels; Welcome, Homely Environments: WoofConnect's Promise of Personalized Care
Redefining Dog Boarding in Barrie: Fostering a Home-Like Experience
Imagine a boarding scenario devoid of sterile kennels. Instead, your dog is invited into a cozy, home-like setting with a dedicated pet sitter from your local community in Barrie. These sitters, with their expertise in understanding various dog breeds and their unique needs, offer individualized care for your pet. They assure that your dog will receive love and affection, guaranteeing a comfortable and enjoyable stay. WoofConnect operates under the principle that every dog deserves a home away from home, and we are committed to making that vision a reality.