WoofConnect: Redefining Dog Boarding in Brampton – A Home Away from Home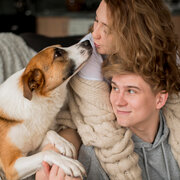 Brampton, celebrated for its cultural diversity and robust economic development, offers a vibrant lifestyle for its inhabitants. Amidst this dynamic city's rhythm, dog owners often grapple with the challenge of finding the appropriate care for their cherished pets during their absence. While traditional kennels provide a solution, they might not offer the homelike comfort and companionship your pet yearns for. Enter WoofConnect – a transformative platform designed to redefine dog boarding in Brampton, offering superior care in a cozy, home-like setting.
WoofConnect: Nurturing a Spirited Network of Dog Owners in Brampton
WoofConnect embodies the deep-seated love and appreciation for the unique bond between dogs and their human friends. We understand that dogs thrive best among individuals who comprehend their distinctive personalities and energy levels. Keeping this knowledge in mind, we have established a platform that connects dog owners in Brampton with others owning dogs of similar breeds, ages, and energy levels. The result is a tailor-made boarding experience, designed to ensure your pet feels at home while making new canine friends.
Superior Dog Boarding in Brampton: Exceptional Quality at Affordable Prices
In Brampton, traditional kennels usually charge daily rates between $75 to $95, which can add up to a significant $525 to $665 for a week's stay. At WoofConnect, we firmly believe that excellent pet care should not be a financial burden. By promoting a community-based model, we are transforming the dog boarding landscape. WoofConnect links you with fellow dog owners, fostering shared boarding responsibilities during vacations or business trips. This approach drastically reduces pet care costs while guaranteeing your pet is in compassionate, dependable hands.
Breed and Energy Recognition: The Foundation of Perfect Matches
Every dog breed showcases unique traits and energy levels. WoofConnect pays heed to these elements, fostering matches between dogs of the same breed. This emphasis on compatibility ensures a positive and gratifying boarding experience for your pet. The dog owners in our network understand the specifics of different breeds, making sure your pet transitions smoothly from their home to the temporary care environment.