Welcome to WoofConnect: Unleashing a New Era of Dog Boarding in Kitchener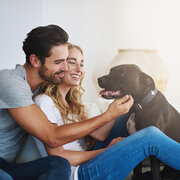 Marvel at the grandeur of Kitchener – a city that echoes the harmonious blending of culture, history, and modernity. As a city steeped in rich traditions and blessed with an eclectic community, Kitchener is also home to numerous dog owners. Unfortunately, the concern about finding the perfect care for their canine companions often overshadows the charm of this city. Traditional kennels provide a solution, albeit one that lacks the warmth, comfort, and familiarity of a homely environment. Here is where WoofConnect steps in, aiming to revolutionize the dog boarding experience in Kitchener, ensuring your pet feels right at home in the care of passionate dog lovers.
WoofConnect: A Platform for a Cohesive Dog Owner Network in Kitchener
WoofConnect embodies the profound bond shared between dogs and their human families. We understand that dogs thrive best in the company of individuals who genuinely appreciate their unique personalities and energy levels. With this fundamental understanding, we have designed a platform that connects dog owners in Kitchener with other dog owners who have pets of similar breeds, ages, and energy levels. This carefully considered approach results in a personalized boarding experience for your pet, ensuring they feel comfortable, loved, and entertained in your absence.
Premium Dog Boarding in Kitchener: Unmatched Quality at Competitive Prices
Traditional kennels in Kitchener generally charge between $50 to $70 per day, leading to an expenditure of $350 to $490 for a week's stay. WoofConnect challenges this status quo, advocating that superior pet care need not burn a hole in your pocket. We present an innovative, community-based model that significantly reduces the cost of dog boarding. Through our platform, you can connect with fellow dog owners in Kitchener, facilitating a mutual exchange of boarding responsibilities during vacations or business trips, reducing costs while ensuring your pet receives the utmost care.