Revolutionizing Dog Boarding in Warner Robins: Making Every Dog Feel At Home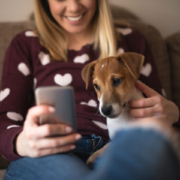 Listen, if you've got a pooch at home, you've been there – the dread of vacation planning with one major question hanging in the air: "Who's going to watch Fido?" You can't bear the thought of dropping off your best buddy at some dog boarding facility in Warner Robins. You want your dog to kick back and relax when you're out of town, just like they would at home. WoofConnect gets it, and that's exactly why they're here to help. They're flipping the script on dog boarding, finding the perfect home-away-from-home for your furry friend, right in Warner Robins. It's all about matching you with like-minded dog lovers who have a pup just like yours. And the best part? You can return the favor when they're out of town. It's a win-win that's been working so well, folks are even teaming up for day trips or weekend getaways. Think about it – same breed, same energy, it's a match made in doggy heaven!
Forget Traditional Dog Boarding – WoofConnect is Here to Shake Things Up
No more frantic searches for the right sitter or settling for less. With WoofConnect, you'll find your dog's perfect match in Warner Robins – another dog with the same breed, maybe even the same age. They'll be speaking the same "doggy language," playing at the same pace. It's always a good match!
Transforming Your Dog's Staycation – No Cages, Just Love
Imagine a world where dog boarding doesn't mean cages and isolation, but a loving home where your dog can feel comfortable. With WoofConnect, that's the reality. You're not just finding a sitter, but someone who knows your dog's breed and energy level, making it feel like a second home for your pet.