Embrace a Different Kind of Dog Boarding in Macon – A Free, Homely Experience for Your Furry Friend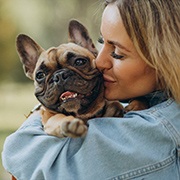 Being a dog parent comes with its own set of challenges. One of the most common dilemmas is figuring out the best care for your pooch while you're away. Who hasn't felt a pang of guilt leaving their beloved pup in a sterile, impersonal kennel in Macon? You want your dog to enjoy a stay that's as comfortable as your own vacation. You yearn for a place where your four-legged friend can feel at home, surrounded by the same affection and warmth they're used to. WoofConnect is the answer you've been looking for. It's a unique platform that connects you with local dog owners who share your breed and age preferences, promising a mutually beneficial arrangement for dog boarding in Macon.
Step Away from Traditional Dog Kennels: Embrace Homely Dog Boarding
It's time to bid farewell to the conventional dog kennels in Macon, which often compromise on personalized care and fail to cater to your pet's unique needs. WoofConnect offers a trailblazing alternative that prioritizes your dog's happiness and wellbeing. With our service, you can ditch the dreary, cramped kennels and the stress-inducing ambiance for a cozy, welcoming home-like setting where your canine companion will be showered with love and attention.
WoofConnect: Building a Community of Dog Owners in Macon
Our platform makes it easy to find compatible dog owners in Macon who have a similar breed and age dog. By matching dogs with the same energy and 'language', we ensure they're always in good company.