A Tail-Wagging Dog Boarding Adventure with WoofConnect – Your Dog's Dream Getaway in Athens-Clarke County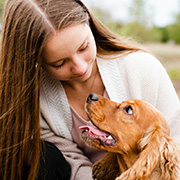 Are you ready to embark on an extraordinary journey of dog boarding in Athens-Clarke County? It's time to treat your furry friend to a vacation they'll never forget! Say goodbye to the old ways of dog boarding and embrace the WoofConnect experience. We're here to revolutionize the way you pamper your pooch, offering a homely retreat like no other. Buckle up and get ready for an adventure filled with love, care, and endless tail wags!
Unleash the Fun – WoofConnect: Where Homey Vibes Meet Canine Companionship
Picture this: a place where your dog can roam freely, surrounded by fellow canine pals who share their breed and energy. It's a doggy paradise where playful barks fill the air and furry tails wag with pure joy. Welcome to WoofConnect, where we bring together dog owners in Athens-Clarke County who understand the importance of creating a nurturing environment for our four-legged family members. It's a community built on a shared love for dogs and a desire to provide them with the utmost care and attention.
A Woof-Worthy Bonus: Affordable Boarding That Makes Your Wallet Bark with Joy
Let's be honest, traditional kennels can leave a dent in your bank account. But with WoofConnect, you can enjoy top-notch dog boarding in Athens-Clarke County without breaking the bank. Our network of caring sitters opens their homes to your furry companions, providing them with a cozy retreat at no cost to you. That's right, free dog boarding that ensures your pup receives the care and attention they deserve without emptying your wallet. It's a win-win situation that will have both you and your dog wagging your tails in delight!
WoofConnect: Love and Care Tailored to Your Dog's Needs
At WoofConnect, we understand that your dog is unique and deserves personalized care. That's why we connect you with local sitters who genuinely appreciate your dog's breed and energy level. Whether your pup is a high-energy ball of fur or a laid-back cuddle bug, we've got you covered. Our dedicated sitters will shower your furry friend with the love and attention they crave, making them feel right at home. No cages, no restrictions – just pure love and a homey environment where your dog can thrive.