Discover the Best Dog Boarding in South Fulton – A Homely Haven for Your Furry Friend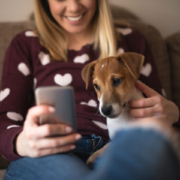 Are you tired of worrying about what to do with your beloved canine companion when you're away on vacation or a weekend getaway? Leaving your dog in an impersonal kennel in South Fulton just doesn't sit right with you. You want your furry friend to feel comfortable, loved, and at ease while you're enjoying your time off. Well, fret no more! WoofConnect is here to connect you with the perfect solution for dog boarding in South Fulton, where your dog will be cared for in a home-like environment with all the love and attention they deserve.
Connecting Dog Owners in South Fulton for the Ultimate Free Boarding Experience
Finding the ideal match for your dog's boarding needs can be a challenge. But with WoofConnect, it becomes a breeze. We specialize in connecting dog owners in South Fulton who have dogs of the same breed or crossbreed and similar age. Why is this so important, you might ask? Well, it's simple. Dogs who share the same breed and energy level often make the best companions for each other. They speak the same language, understand each other's behavior, and create an environment where they can thrive together.
A Home Away From Home – Where Love and Care Take Center Stage
Imagine a dog boarding experience where your furry friend isn't confined to a cramped cage but instead enjoys the comforts of a warm and welcoming home. That's precisely what WoofConnect offers. Find dog owners in your local area provide loving boarding for your dog in a home-like environment. These sitters are not only passionate about dogs but also familiar with your dog's breed and energy. This means that your furry friend will feel right at home, following their regular routine and receiving personalized care every step of the way.