Dog Boarding Spokane Valley: Transforming Pet Care into a Furry Fiesta with WoofConnect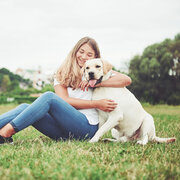 In the picturesque locale of Spokane Valley, there's a burgeoning revolution in dog boarding, and it's redefining the way pet parents think about pet care. Enter WoofConnect, a pioneering platform that's not just a boarding service but a haven for dogs to enjoy their own holiday. This innovative approach is changing the narrative for dog owners who often face the dilemma of finding the perfect place for their pets while they're away.
A Network of Pooch-to-Pooch Boarding in Spokane Valley
WoofConnect stands out as more than just a dog boarding service; it's a dynamic network specifically crafted for canines. We dog owners in Spokane Valley with fellow pet parents, ensuring that their dogs are paired with like-minded furry companions. This unique approach ensures that your dog finds not just any friend but a 'twin' – a pooch who shares their breed, age, and playful spirit.
Reimagining Dog Boarding: The Comfort of a Cage-Free Environment
Bid farewell to the conventional and often impersonal kennel environment. WoofConnect offers a cozy, cage-free zone where dogs are nurtured and cared for in a warm, affectionate setting. This app service places your dog with a local pet sitter who not only understands but also resonates with your dog's breed, personality, and needs.