Give Your Dog a Fun Seattle Stay with WoofConnect Dog Boarding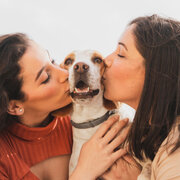 As a loving dog parent in Seattle, you want assurance that your furry friend is content and receiving great care when you can't be there. But boarding your pup at crowded, stressful kennels can be worrying. Fortunately, dog boarding services in Seattle like WoofConnect offer an invaluable solution. This innovative platform lets you connect with local WA pet owners to coordinate free in-home dog boarding right in your own Seattle neighborhood.
Experience Home Dog Boarding Comforts in Seattle
With WoofConnect, your Seattle dog enjoys a welcoming home environment instead of a noisy, crowded kennel facility. Your pup receives lots of attention and playtime with a genuine dog lover just like you. Trading free home pet sitting in Seattle ensures your furry BFF stays relaxed and comfortable while you travel.
Discover the Perfect Dog Sitter Match Around Seattle
The WoofConnect app makes finding the ideal home dog boarding match in Seattle areas like Ballard, Queen Anne or Capitol Hill a breeze. Get matched with pet lovers who have a similarly energetic and aged pup so your dog has an instant new BFF. Since sitters are experienced dog enthusiasts themselves, you can rest easy knowing your pooch will feel like part of the family.